SOLUTIONS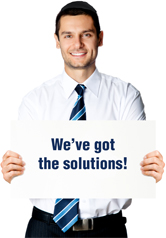 Benefits aside, property ownership can be daunting. Your property demands the enormous undertaking of daily maintenance and care. The time and effort required to be on top of all details are overwhelming. Yet, even slight or unintentional oversight can rapidly escalate into major problems. Utilizing knowledge and expertise, Artex Management ensures that your property remains a profitable and pleasurable investment. The advantages of relying on Artex Management are numerous:
Save Time
Singlehandedly caring for your property is extremely time-consuming. Our staff is trained to tackle all your needs, freeing up your time so you can focus on other interests.
Save Money
Our competent management avoids costly repairs through preventative maintenance. Well maintained grounds and proper garbage disposal prevent government summonses and violations.
Avoid Stress
No longer will you have to deal with cleaning hallways, snow removal, electrical repairs, garbage disposal, disgruntled tenants, etc. We remove the stressful burden of property management.
Maximum Value
A well maintained property increases in value. Satisfied tenants ensure timely rent payments. We are committed to achieving the maximum standard in property management.